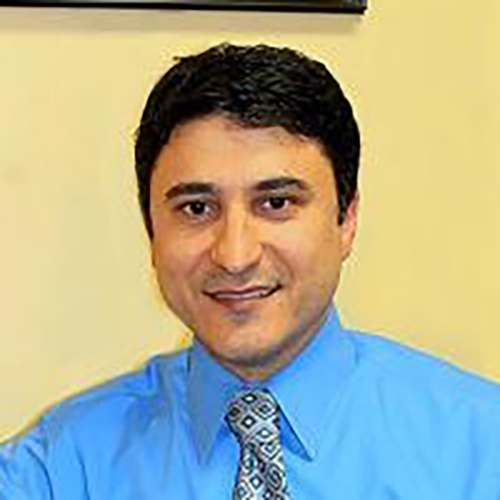 Dr. Grigoriy Solomon
Dr. Solomon has been providing comprehensive eye care to patients of all ages since 2002. He practices general optometry with special interest in contact lenses. Dr. Solomon fits a variety of contact lenses such as orthokeratology, scleral lenses, RGP, soft lenses, and bifocal contact
lenses.
After obtaining his Bachelor of Science in Biology degree from Georgia State University in 1998, Dr. Solomon attended the Pennsylvania College of Optometry where he received his Doctorate. Dr. Solomon is currently a member of the American Optometric Association, as well as the Georgia Optometric Association. Dr. Solomon lives in the Oak Grove area with his wife and two children. He enjoys
reading, traveling, running, and hiking.
Dr. Jinen Shah
Dr. Shah received his Bachelor of Science in Biology degree from Troy University and graduated from the University of Alabama at Birmingham's School of Optometry where he was an active member in the American Optometric Student Association (AOSA), achieved his student fellowship for the American Academy of Optometry (AAO), and was inducted into the Gold Key International Optometric Honor Society. After training at UABSO, Dr. Shah developed a special interest in Glaucoma, Dry Eye Syndrome, Cataract Surgery co management, and Ocular Disease.
Dr. Shah is originally from Dothan, AL and enjoys watching the Crimson Tide, playing tennis, trying new places to eat, and watching movies. Be sure to yell "Roll Tide" when you schedule your next appointment with Dr. Shah.